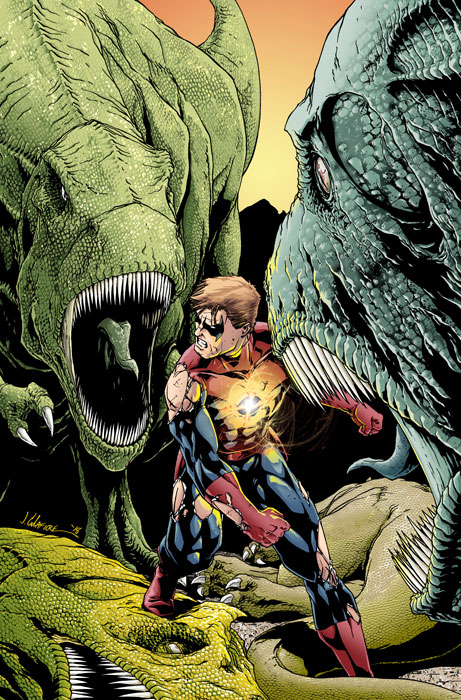 THANKS TO ALL BACKERS – THE SIRE #10 HAS OFFICIALLY BEEN FUNDED!
Sire cover artist Jim Calafiore (LEAVING MEGALOPOLIS, AQUAMAN) returns to the series for The Sire Vol 2 TPB, coming to Kickstarter March 21st!
The hero forced by his own costume into being super is once again put to the test. In this trade, collecting issues 7-10, The Sire takes on rogue superhumans gunning to best him in combat, a wacky West Coast trip, old enemies regrouping behind the scenes…and Dinosaurs!!
Follow The Sire on Kickstarter:
https://www.kickstarter.com/profile/mdolce